Luana Scherzberg
The designer behind Blu Juel Designs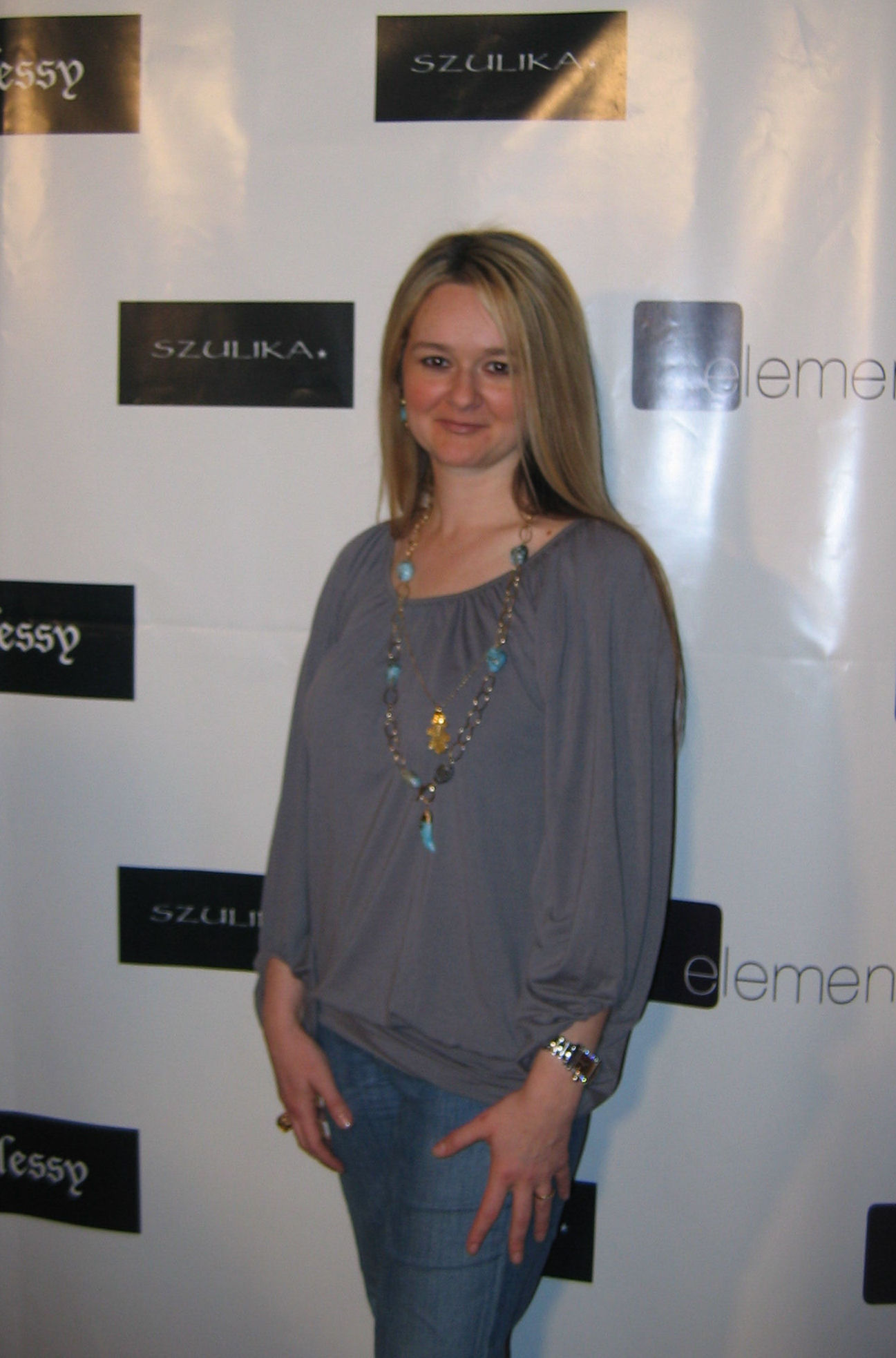 Blu Juel Designs is the natural synthesis of Luana Scherzberg's professional and personal lives. Luana's distinctive handmade gemstone jewelry incorporates her work as a gifted holistic, mind-body intuitive healer and life coach, Reiki Master and Color Therapist with a passion for jewelry design that began when she was only seven. She recalls watching her mother commission the family's jeweler (and one of Cartier's most respected model-makers in Paris) to transform gold and precious stones into stunning jewelry masterpieces.

In addition to being one-of-a kind, Luana's pieces are also charged energetically to give the wearer a sense of wellbeing, love, and empowerment. Her seasoned background in energy medicine, feng shui, numerology and astrology allows Luana to effortlessly select a stone that corresponds with the wearer's energy-based needs. One of her favorite semi-precious stones is the Larimar. Found only in the Dominican Republic at a location said to have had a mysterious connection with the lost world of Atlantis, this pale-blue pectolyte, prized for its color, is alleged to be a "soother of the emotions." Although Luana does not make any medical claims with her talents or jewelry designs, oftentimes, her clients say that their Blu Juel pieces "feel amazing."

Born into a highly creative family, in Bucharest, Romania, Luana's grandfather, Petre Barcan-Malovatu was a renowned 1930s painter, her mother, Gabriela Barcan, an award-winning costume designer, and her father, Aristide Buhoiu, a preeminent documentary filmmaker and television personality. After years of persecution under the Ceausescu regime, Luana's family fled Romania and received political asylum in the United States in 1984.

Luana founded Blu Juel Designs in 1998, while working as a historian and, subsequently, human resource manager at the Survivors of the Shoah Visual History Foundation, a nonprofit organization founded by Steven Spielberg, in Los Angeles. She also heads Bioimaging Consulting: Mind Body Spirit Coaching, which provides Aurastar 2000™ & Biopulsar Reflexograph® Biofeedback Counseling in the greater Los Angeles region.

Luana Scherzberg's Blu Juel Designs have been seen on Entertainment Tonight, Malcolm in the Middle, Less than Perfect, and Mad TV, and have also accessorized the collections of various up-and-coming designers at fashion shows in Los Angeles. In addition, Luana consults with fashion stylists in Los Angeles, New York, and Europe.